Roberta is known for having extensive knowledge in business building (online and offline), business office management, marketing, technology, techniques and tactics.   She can share knowledge in each that could make one's head spin.
Her Promise:  You get access to all she knows. – Nothing held back.
But where her clients get greatest value out of working with her is –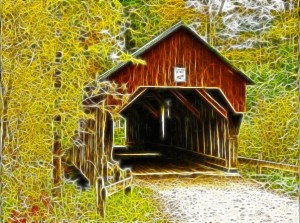 Looking at Where You Are
Defining Where You Want To Be
Together, You Strategically Bridge the Gap
Therefore, the question one needs to ask themselves when considering working with Roberta is…Do I want to get from where I am to where I want to go?
Please remember, the choice is yours: You can DIY (Do It Yourself) OR get fastest results in the least amount of time, effort and focus.
Let me premise what you read below with:  Roberta's husband, Frank, laughingly shares with people, "Living with Roberta means you live a very prioritized life."
Which means there are expectations of clients when working with Roberta to guarantee your greatest levels of success…
1) Intense Thinking – throughout our time together.  (Yes your brain will hurt, but in a good way)
Why –
Because Results You Want Are In Your Thinking
I work to get results, not to not get results.  I need this same desire from you
2) Be Accountable…
To chose the role you want to play in business and life
Brainstorm ways you can be the greatest value to yourself and others in being the person you define
To be, live and act like the person you want to be
3) Do Responsibly…
To do the things you're responsible to do, in order to be the person you define
Open to discover and believe new things about yourself
Choose to 1) take no action which steps you away from your goals OR 2) take action that steps you towards your goal
Realize small steps ultimately lead to the sum of your small steps
4) Have Commitment…
To have what you deserve for doing the responsible actions you do in being the person you want to be!
If you need to: 
Be Held Accountable
Get Done What's Important
Have What You Deserve 
Experience Competitive Advantage
Build a Business Steered By People, Led by You

Create a Lifestyle of Freedom 
Take Action, Pick A Priority by Calling Roberta Today (805) 930-9833 and Let's Get To Work!
Share this article