Attention: Business Owners
If your business misses performing Steps 1; Customer Development Interviews, 2, & 3 of the "work" mentioned in My Business Ran Out of Money – Part 1 of this series, you as a business owner will need to consider business abandonment or starting over.
To get you started, I offer you below a download gift: a FREE Customer Development Interview Worksheet (for limited time) 7 Specific Steps To Knowing Exactly What Your Customers Want…that I use when qualifying and conducting interviews in customer development.
As most of us have personally experienced the harsh lesson learned, it takes just as much time, effort and money to build a failed business as you put into building a successful business.
Thankfully, we also found out – it's not too late.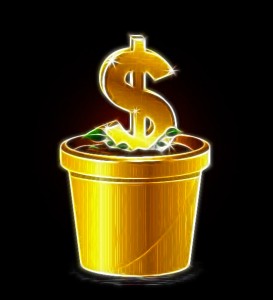 Doing the work in step1, then step 2 to add SMART goals, Specific – Measurable – Action – Relevant – Time Bound with step3 Measures to Evaluate and Revise all being a part of your plan makes for a solid foundation to build and make money in a successful business.
What you want to find out from Customer Interviews…

If you're audience has bought services/products before like yours
What they liked about the service
What they didnt like
Was anyone else involved in the purchase
If they have not bought services/products like yours before ask – What would be the impact if you had X?
Questions, such as these, asked during customer development interviews will help you grasp the customers world view from their perspective of what they want, must have and don't need in their business versus you trying to give them what you think they want.
You are sure to run out of money fast trying to sell something no one wants to buy.
But you don't have to do this alone 
Before you do anything else and for a full outline of questions to ask – READ THIS!…
I was able to discover a brand new niche within 15 minutes by asking the questions outlined on my customer development worksheet.
An entire additional niche with several new revenue streams, to my main business discovered while driving in a car, asking the questions outlined, in 15 minutes. <<– Hence, the reason I wanted to share the download for free. However, in order to get people to take action, I am doing free for limited time only.
UPDATE:  Since doing the original interview while riding in a car with a new acquaintance, using Customer Development Interview Worksheet, – I was able to move the real estate investor to a strategy session with me and into my customer funnel.
Just as important: Huge Value Add – I was able to take Must Haves, Nice to Haves, Don't Need & Pain Level questions I asked and responses he gave me during the interview and insert them into our Strategy Session — Can you say leverage?
Although FREE for download now, this worksheet represents lifetime value of a customer to your business. So take 7 Specific Steps To Knowing Exactly What Your Customers Want while it is being offered free (for limited time) and use it to increase your business.
You may use 7 Specific Steps To Knowing Exactly What Your Customers Want for your personal use to TAKE ACTION on Step 1 – Customer Development Interviews.
To download: Enter your name, email and create a password below. Make sure to check your email for the confirmation giving us permission to send you information. You will then receive your log in details to access this and other valuable free goodies.
Bonus: Exclusive Membership Access to Valuable Business Owner Training
Thank you for reading and joining in, if you choose to, on the conversation. Your input and perspective is important.  Your comments and thoughts can influence someone you may or may never meet, but you will leave a mark and have an impact in giving others well rounded insight on improving their business.
Committed to You Multiplying Business,
Roberta Eastman
Be sure to catch Part 3 – Subscribe to Roberta Eastman RSS feed to ensure you don't miss anything.
p.s. Part 3 – SMART Goals…
The contents of this article and/or infographic may be copied, reproduced, and freely distributed for all nonprofit purposes without the consent of the author as long as the author's name and contact information are included. Example: "Reproduced with permission from Roberta Eastman Enterprise. http://www.robertaeastman.com/blog Email info@robertaeastman (dot) com with questions or to request to receive additional business office management and support training.
Share this article