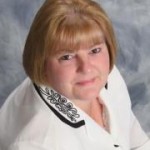 Dear Friend,
Thank you for requesting my information. Here are some ways to use the information.
Work From Your Strengths – Use the Information For You
Reach Out and Ask For Help –  So Others Can Better Help You – You Cannot Do This Alone
Send Your Friends to Visit Roberta Eastman Blog –  Knowledge Helps Everyone
An email is being rushed to you. It should arrive at the email you submitted within minutes.
When you receive the pdf download via email, I suggest you lock your door, shut off the ringer and ask not to be disturbed so you can go through the information. It's that important! Let us know if you have any questions, ok?
Thanks again,
Roberta E. Eastman
Business Office Management Medic
(805) 930-9833
Info @ robertaeastman (dot) com
PO BOX 2038
Santa Maria, CA 93457
Share this article