Now What?…
Question was asked on LinkedIn:  What's the number one reason businesses run out of money?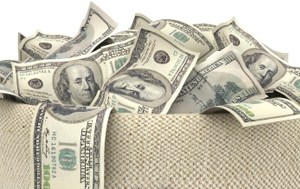 After several responses the original poster asked:  But how does one plan to have money if they don't know what the business will bring? Meaning: most small business owners are terribly unequipped to predict sales of a new business.
Here's my answer if you find yourself asking…
My Business Ran Out of Money, Now What?
That's the point – Those who don't know what money the business will bring are terribly unequipped.
One needs to do the "work" (i.e. research/due diligence/market research) whatever term you want to put on it to know what the market will bring –

before building

.  Why build something no one wants and no one will pay for.
How do you project if you've never had a business? – All of the above in addition to historical data from other similar successful businesses can help one out with this information gathering.
Last but not least – You plan by following a Running Lean approach (books) = The Startup Owners Manual & Four Steps to the Epiphany – Steve Blanks; Business Model Generation – Alexander Osterwalder & Yves Pigneur; Running Lean – Ash Maurya
– Test Often to Fail Fast or Pivot
When your business runs out of money it's because you missed the piece of doing the "work." And to be fair you didn't know the work to do, but also never asked.
People have been led to believe or got the notion somewhere that building a business is easy.  This could in of itself be a whole separate conversation.
One can learn enough to be competently equipped on any given topic by:  reading the top 5-10 books, listening to the top 3 – 5 CD's & attending an event or 2 on the topic of desired learning. <-First heard this from Darren Hardy – SUCCESS Magazine
Bonus: Exclusive Access to Free Membership to Business Management and Office Training When You Enter Your Name & Email in Box to Right!
The contents of this article and/or infographic may be copied, reproduced, and freely distributed for all nonprofit purposes without the consent of the author as long as the author's name and contact information are included. Example: "Reproduced with permission from Roberta Eastman Enterprise. http://www.robertaeastman.com/blog Email info@robertaeastman (dot) com with questions or to request to receive additional business management and office training.
We Want Your Opinion!
Share your opinion!
Share your opinion!
Share this article