Business Assessment Form Outcomes…
Business Assessment Forms that engage you and your people to identify levels of satisfaction and knowledge regarding specific skills needed for business topics currently and where you want that level of satisfaction and knowledge to be in 3 months.
Plus you identify action steps or resources needed now to start to close those identified gaps.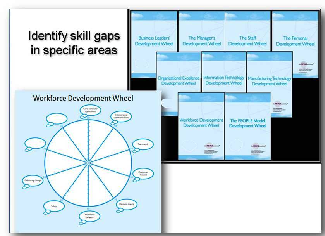 Evaluate Where  Skill Levels Are
Identify Where You Want Skill Levels To Be

Create Action Plan to Close the Gap
The list of business diagnostics tools available:
Business Owners Assessment Form
People Assessment Form
Business Assessment Form
Business Leaders Assessment Form
Managers Wheel Assessment Form
Personal Assessment Form
Download "9 Critical Skills You Must Have and How To Find Them Now" Today – Free Business Skills Assessment  – Valued at $197…
Gain Instant Access to Download When You Enter Your Name & Email in the form on the right!
Share this article