= Fast Cash and Profits – Nurture Customer Relations – Seize Business Growth Opportunities…
In order for a project, person or an organization to be successful you need to have three things – Dimensions of Success
Results
Relationships
Processes
Here at Roberta Eastman Enterprise we associate the dimensions of success business model in customizing your business strategy.
Stop
Before You Do Anything Else Click Play Button To Hear What A Client Shares!
Through our experience with clients, we repeatedly find three big pieces missing in a business owner's strategy: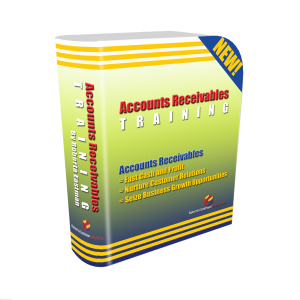 Cash Flow
Client Relations
Work Flow
One way Roberta helps clients incorporate the three business necessities is we train people to manage cash flow, client relations and work flow throughout our Accounts Receivables Training.
First strategy: Cash Flow
People think accounts receivables a.k.a. collections is simply making phone calls and leaving people a message.
Truth is, it's different when you are tying it into the strategies of cash flow. Cash Flow is really what makes the business run. The business owner is always checking in on what their cash flow is, what's the projected cash flow, how much money do you have? It's really that one simple thing, cash flow,that makes sure you can pay your bills and run your business.
Second strategy: Client Relations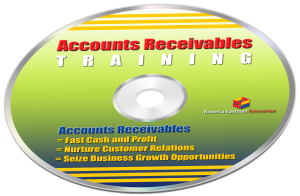 Client relationships, as well as, internal relationships because even though you maybe performing collections and making the account receivables phone calls under Business Office Management there are other relationships in a business that tie into making cash flow easier to obtain and manage.
If all team members are pro-active while performing their job then the job of making phone calls, collecting money, increasing and maximizing cash flow is made a lot easier.
So it's relationships within the business, as well as, most importantly the relationship with the customers. Building relationships with customers allows us to influence the customer to pay us first even when they are in hard times.
Happier Employee Almost Instantly

Read What a Clients' Employee Had To Say About Her Training…"I am feeling a lot more confident. As the days go by as I said it gives me more confidence. I mean like we said in the beginning I kind of felt that it was telemarketing. And now it's kind of easing in its not telemarketing it's reconciling the accounts and it's building a relationship with the customers. I mean its giving me more confidence and I think this role playing is going to help me out a lot."
Third strategy: Work Flow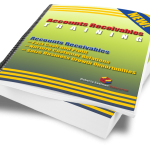 You set expectations for the client. The purpose of doing so is so there are no surprises on either end for you or for the customer. This strategy also meets client's expectations, as they know what is going to happen each month. They better understand and grow to appreciate your work flows.
Example: customers become accustomed to getting a bill every month and you get a payment every month. When you're calling because you haven't received a payment they know why you are calling.
Setting customer expectations of work flow alleviates need to get defensive, when making or receiving a collections call. You've already set the expectation, built the relationship and know what kind of ability you have to be flexible because you are managing your cash flow.
Share this article