Here's How Roberta Eastman Helps Real Estate Investors, Service Based Franchisors and Growing Business Owners Turbo Charge Leverage of Time, Focus & Money…
She specializes in Real Estate Investors, Franchisors and Growing Business Owners training their Business Office Manager and Support to be up and running quickly, without having to be tied to the business owners hip, in 90 days or less, Guaranteed!
Your trained or retrained business office/project manager is accountable, responsible and committed to care about your business as much as you do…
Accountable to be a Leader
Responsible to do as an Executive
Committed to have as much care as You
The team is trained to partner and steer the results while the Business Owner leads a strategic and profitable business and lifestyle.
Train Business Office Management and Support to High Performance Through Online and In Person Training, Workshops and Performance Management With Direct Access to your Business Office Management Medic, Roberta.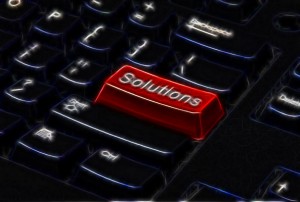 As one of her clients famously said, Roberta Eastman "is about results, not excuses."
An accomplished business coach, Roberta spends her time helping her clients build the businesses and lifestyles they always dreamed of.  Roberta does this by targeting business managers, training them to do their job effectively and independently.
Through a systematic, personal approach and framework, Roberta has been able to transform businesses, changing business manager's mindsets from "I can't" to "I can."
Some of her most notable achievements have been helping a business facilitate two teams in two states, increasing their revenue to $700,000 and their customer base to 3,500. She's also helped janitorial management businesses increase cash flow by $13,320 in 30 days, commercial cleaning franchisors increase cash flow by $20,000 in 45 days, save 50% of their customer base during business turmoil, problem solve when it comes to cohesive management, and identify revenue loss due to employee performance of $215,000 in less than 3 weeks.
Roberta has an impressive success rate with 20+ years in the business. However, she has experienced her own share of disappointments. In 2004, Roberta lost her job. Although she was extremely disappointed, she decided to seize the change as opportunity. This led to her founding Executive Virtual Assistant Services, which turned into The Customers Corner in 2006, a Business Office Coach & Trainer for her clients.
Now, Roberta's continued growth has led to Roberta Eastman Enterprise with subsidiary companies – Self Employment GPS & Virtual Assistant Resource. Roberta enjoys partnering with her clients to teach and train their employees and even the owners. Her experience showed her that any problem, no matter how large or how small, can be solved with proper management and understanding.
Join Roberta today and learn about her core essence: Connect, Teach, Share, Learn, & Lead. This combined with hard work and understanding will help you to live the life you always wanted in the business you always dreamed of.
Her passion for empowering people to focus, to be fearless and forward moving is at the soul of her relationships.
Based on her professional understanding of what gets results united with emotional intelligence, Roberta steers people to decide and take action on the role they want to play in your business.
Roberta's' leadership experience includes:
• Employee Evaluation and Performance Management
• Behavioral Interviewing & Hiring
• Root Cause Analysis
• Core Competency & Key Performance Indicators
• Maximum & Servant Leadership Achievement
Committed to You Multiplying Your Business,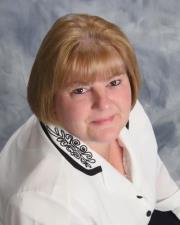 Roberta is proud and honored to be an official member of the following Industry Leaders:
Share this article